Pain is Rarely the Problem
---
Instead of desiring optimum health, usually an annoying ache or pain prompts Black Hills residents to consult a chiropractor. No problem.
Frequently, a thorough examination reveals that the underlying health issue has been there for some time, quietly worsening. Many think their problem is the pain, so naturally, they want the pain to resolve.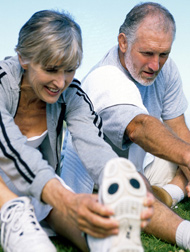 But the pain is merely a warning sign. Like a traffic signal. Indicator light. Or a smoke alarm. They are just signs. Their warnings can be annoying (that's their purpose), but they merely signal that something else is going on.
If you're not accustomed to hearing that wee small voice of your body when the problem is small, it will shout increasingly louder and more forcefully until you make a change. That's when folks in Black Hills give their local chiropractor a call. They want the pain to go away. This usually happens once we locate and reduce the actual underlying problem.
Many think chiropractic is about bones, especially the bones of the spinal column. But that's only partially true.